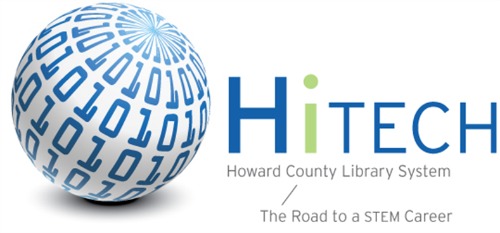 HiTech benefits from four advisory groups:
1. HiTech Board of Advisors
 The HiTech Board of Advisors meets twice each year, providing advice and feedback on both the curriculum and the HiTech Expo. The Board includes:
Angela L. Brade
Chief Operating Officer
Howard County Library System
Industry: Education
Bruce Potter
Chief Technologist and Co-Founder
Ponte Technologies
Industry: Cybersecurity
Carol Fritts
Careers and Technology Education/Library Media Coordinator
Howard County Public School System
Industry: Education
Dr. Davina Pruitt-Mentle
Executive Director; Educational Technology Policy, Research and Outreach
National CyberWatch Center
Industry: Cybersecurity
Valerie J. Gross
President & CEO
Howard County Library System
Industry: Education
Dwight Carr
STEM Program Manager
Johns Hopkins Applied Physics Laboratory
Industry: Research
Dr. Susan Hoban
Associate Director for Academics
UMBC Joint Center for Earth Systems Technology
Industry: Academia
Steve Smalley
Advisory Engineer
Northrop Grumman, Electronic Systems
Industry: Engineering
Dr. Lillian M. Lowery
State Superintendent of Schools
Maryland State Department of Education
Industry: Education
Dr. Richard L. Steiner
Vice President, Board of Directors
Adventure in Science, Inc.
Industry: Education
Todd Marks
President & CEO
Mindgrub Technologies, LLC
Industry: Innovative Technology
Dr. Loretta FitzGerald Tokoly
Coordinator STEM Learning Community
Associate Professor of Mathematics
Howard Community College
Industry: Academia
2. Teens
Based on feedback from surveys completed by teens, we design a curriculum that will be engaging for this age group. For instance, when we learned that our students were interested in 3D animation, our instructors learned Blender, the open source, cross platform suite of tools for 3D creations. Our instructors then taught a series of classes that immediately filled to capacity.
Similarly, survey responses indicated that one group of students was not interested in STEM subjects. Reasons included, "We are interested in fashion." What was our response? We explained to the students that their favorite six-hour lip gloss was actually chemical engineering, as was their favorite outfit made from wrinkle-free material. We then designed the hit series of HiTech classes called "The Technology of Fashion," which included how to use Illustrator. The students thoroughly enjoyed the classes. Many have also discovered interests in classes in our other tracks.
3. HCLS HiTech Team
A knowledgeable team of HCLS instructors and experts contribute to all components of HiTech, meeting regularly to assess, modify, design, plan, etc., the curriculum.
4. HiTech Partners
. Working closely with our HiTech partners, we infuse their ideas into the curriculum. Our partners include:
Columbia Association
Howard Community College
Howard County Public School System
Howard University
Mindgrub Technologies
University of Maryland Baltimore County Joint Center for Earth Systems
University of Maryland's A. James Clark School of Engineering
What is HiTech?
Curriculum: Four Modules 
Upcoming Classes 
Focus Areas 
Statistics 
A+ Partners in Education and HCLS Certifications 
Press and Funding