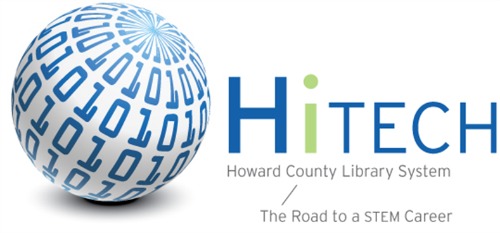 HiTech's curriculum comprises four modules: Interact, Improvise, Invent, and Instruct (the Academy). Each module incorporates progressively greater levels of instruction. The first three modules deliver guided, self-paced learning opportunities, while the fourth incorporates more structure.
1. Interact – Students experience music, video, computer games, and mobile apps by listening and playing.
2. Improvise – Students experiment with digital music, videos, game design, and computer graphics.
3. Invent – Students learn specific STEM professional methodology and terminology in conjunction with products. Projects in this module have included the design and build of weather balloons, robots, hovercrafts, an e-book (titled "Chapters of Civility," the book is available from iTunes and Google Play), and a mobile game, Escape from Detention!, that has been downloaded 6,000 times across the globe and is also available from iTunes and GooglePlay.
4. Instruct (Academy) – The HiTech Academy, which is under development, will be tailored towards teens interested in pursuing higher education in STEM subject areas. The Academy will immerse students in an educational journey that will include:
Interactive classes that cover foundational skills within the disciplines—taught by HCLS Instructors, HiTech partners, student mentors, and consultants on the following topics:
3D design, Animation, and CAD Drawing
Python, PHP, C++, and Javascript
Cybersecurity
Green Energy and Related Technologies
Nanotechnology
Infectious Diseases
Robotics
Technology of Fashion
SAT testing guidance and core curriculum skill development
Field explorations that include site visits to STEM work environments, including interviews with industry professionals (e.g., NASA, NSA, Owens Science Center, Proctor & Gamble, Under Armour)
Attendance at one of several college-sponsored STEM camps (e.g., University of Maryland A. James Clark School of Engineering, Howard Community College, Howard University)
All HiTech students receive certificates along with a transcript of classes completed, at the annual HiTech Expo.
What is HiTech?
Upcoming Classes
Focus Areas
Statistics
A+ Partners in Education and HCLS Certifications
Press and Funding
Advisory Groups