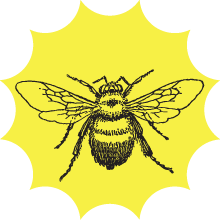 Sponsored by Friends & Foundation of Howard County Library System
What is the HCLS Spelling Bee?
As part of the A+ Partners in Education initiative, Howard County Library System (HCLS) presents and BB&T and the Friends of Howard County Library sponsor the eighth annual HCLS Spelling Bee.
The winner of the HCLS Spelling Bee will represent Howard County at the National Bee at the Gaylord National Hotel & Convention Center in the Washington, DC area.
The HCLS Spelling Bee is an oral bee organized under the rules of the Scripps National Spelling Bee.
What is the Scripps National Spelling Bee?
The Scripps Bee is the nation's largest and longest-running educational promotion, administered on a not-for-profit basis by the E.W. Scripps Company and over 275 local spelling bee sponsors in the United States, American Samoa, Guam, Puerto Rico, U.S. Virgin Islands, and Department of Defense Schools in Europe; also the Bahamas, Canada, China, Ghana, Jamaica, Japan, New Zealand, and South Korea. Their headquarters office in Cincinnati, Ohio coordinates the national finals, enrolls sponsors, and produces word lists and study materials.
When will the HCLS Spelling Bee take place?
The spelling bee will take place on March 8, 2019 at 7 pm at River Hill High School and will be open to the public. (Snow date: Sunday, March 10, 2019)

What is the prize for the winner of the HCLS Spelling Bee?
The winner and runner-up will receive scholarships. The schools or home school associations of the first and second place finalists will receive trophies. All contestants will receive a certificate.
Who is eligible to participate?
Students from grades 4 to 8
Howard County Public School System students
Students who attend a private school located in Howard County, Maryland
Home school students who reside or attend home school classes in Howard County and participate in a local bee with a minimum of fifteen contestants, conducted by a Howard County home school association.
Each school/association contest will determine the champion speller to be sent to the HCLS Spelling Bee. Participation by each school/association is voluntary. The following qualifications must be met:
Students must be at least in fourth grade and not have passed beyond the eighth grade on or before February 1, 2019; and
They must not have reached their 15th birthday on or before August 31, 2019.
Spellers must participate in school/association spelling bees, which must be conducted by January 28, 2019.
Participating schools must complete and submit School Participation Data and School/Association Winners forms by January 28, 2019.