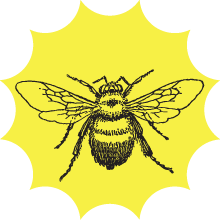 Scripps National Spelling Bee and HCLS Bee
2021 HCLS Virtual Spelling Bee Takes Place on Saturday, March 20, 2021
and the Scripps National Bee, June 1-3, 2021
September 25 update – Howard County Library System is proud to once again bring to your students in grades 4 through 8 the opportunity to participate in the Scripps National Spelling Bee program! 
NEW THIS YEAR: The Bee has developed an online testing platform that will allow you to administer your school spelling bee program, whether students are learning in your classrooms or remotely from their homes. The online testing platform will be available in October to give you increased flexibility when administering your school's spelling bee program.
August 28 update – The 2021 HCLS Spelling Bee takes place virtually next spring. Please stay tuned for  more updates including new virtual resources for school bees from The Scripps National Spelling Bee. Thank you!
April 24 update – We received official notice that Scripps has canceled the National Spelling Bee for 2020. The HCLS Spelling Bee is now canceled as well. These actions are due to the ongoing concerns about the spread of the novel coronavirus and uncertainty around when public gatherings will be possible or advisable.
This decision follows the announcement on March 20 that Scripps was suspending the national finals with hopes of rescheduling. Scripps has determined there is no clear path to safely set a new date this year.
While plans for a 2020 championship have ended, Scripps National Spelling Bee is engaging with students and parents by offering educational resources and social media-based learning opportunities.
A note from Scripps' executive director, Paige Kimble:
Our thoughts immediately go to our spellers and their families. The students have dedicated time and effort to their passion for learning. They should be proud of all they have accomplished by winning spelling bees at the classroom, school and regional level. Nevertheless, our first priority has to be the health and well-being of our spellers and their families and the hundreds of staff and spectators that come together for Bee Week.
Our hearts go out to the spellers who won't get their final shot at winning because of the pandemic and the difficult decisions it is prompting us to make. They are now part of a widely expanding group of children and adults who are missing out on opportunities due to the coronavirus.
This was a very difficult decision and we share in the disappointment of our students, teachers and parents. Our main priority remains the health and safety of our staff and community.
March 20 update – Please note Scripps has suspended the National Bee. In the short term, the HCLS Spelling Bee, which had been rescheduled for May 2, is postponed until further notice.
Scripps is exploring potential solutions, including perhaps an online or virtual solution, to help local sponsors like HCLS hold a local bee. We are in conversation with Scripps and expect to receive further guidance in the next couple of weeks.
As noted by Scripps: If possible, the Bee will work with local sponsors, spellers, convention partners, and ESPN to reschedule the 93rd Scripps National Spelling Bee for later this year.
What is the HCLS Spelling Bee?
As part of the A+ Partners in Education initiative, Howard County Library System (HCLS) presents the HCLS Spelling Bee. The winner represents Howard County at the Scripps National Spelling Bee at the Gaylord National Hotel & Convention Center in the Washington, DC area.
The HCLS Spelling Bee is an oral bee organized under the rules of the Scripps National Spelling Bee.
What is the Scripps National Spelling Bee?
The Scripps Bee is the nation's largest and longest-running educational promotion, administered on a not-for-profit basis by the E.W. Scripps Company and over 275 local spelling bee sponsors in the United States, American Samoa, Guam, Puerto Rico, U.S. Virgin Islands, and Department of Defense Schools in Europe; also the Bahamas, Canada, China, Ghana, Jamaica, Japan, New Zealand, and South Korea. Their headquarters office in Cincinnati, Ohio coordinates the national finals, enrolls sponsors, and produces word lists and study materials.
When will the HCLS Spelling Bee take place?
The spelling bee is be open to the public and has been postponed until further notice.

What is the prize for the winner of the HCLS Spelling Bee?
The winner and runner-up will receive scholarships. The schools or home school associations of the first and second place finalists will receive trophies. All contestants will receive a certificate.
Who is eligible to participate?
Students from grades 4 to 8
Howard County Public School System students
Students who attend a private school located in Howard County, Maryland
Home school students who reside or attend home school classes in Howard County and participate in a local bee with a minimum of fifteen contestants, conducted by a Howard County home school association.
Each school/association contest will determine the champion speller to be sent to the HCLS Spelling Bee. Participation by each school/association is voluntary. The following qualifications must be met:
Students must be at least in fourth grade and not have passed beyond the eighth grade on or before February 1, 2020; and
They must not have reached their 15th birthday on or before August 31, 2019.
Spellers must participate in school/association spelling bees, which must be conducted by January 30, 2020.
Participating schools must complete and submit School Participation Data and School/Association Winners forms by February 7, 2020.