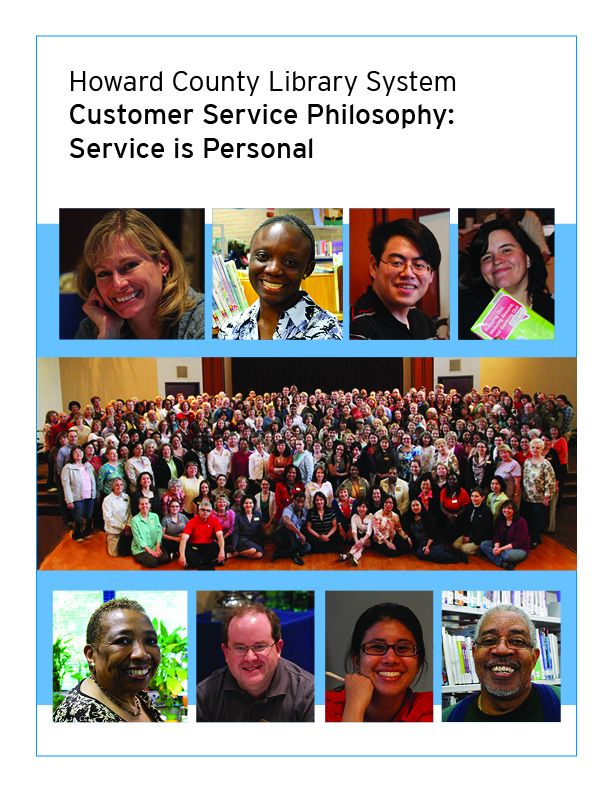 Essential to achieving our vision is our Customer Service Philosophy. This philosophy is the lens through which we perceive our colleagues and customers, the map that orients our actions, and the system of meaning that provides us with purpose and goals. It gives us an integrated, consistent basis for interpreting policies and procedures, making judgments and decisions, and providing exceptional service, an HCLS hallmark.
A customer service philosophy enables us continually to assess and adjust our world-class curriculum, bolstering all Three Pillars in the most critical subject areas of interest to our customers.
Created by a team of Customer Service and Instructor & Research Specialists, this document incorporates input from supervisors and front line staff, including rookies and veterans. Its content outlines how a customer service philosophy can assist us in achieving the vision of Howard County Library System. When we put on our name badges and step behind a Customer Service or Research Desk, we personify our Customer Service Philosophy. We prize its values, operate from its assumptions, and model its behaviors. We achieve our values through incomparable customer service.