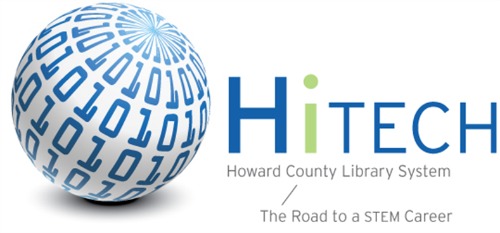 HiTech falls under A+ Partners in Education, a comprehensive partnership between and among Howard County Library System, Howard County Public School System (HCPSS), and Howard Community College (HCC) that improves student academic success. Replicated in numerous jurisdictions across the country, A+ is successful due to key partnership components, which include:
Every HCPSS school, and each HCC department, is assigned an HCLS branch and liaison.
Each student receives an HCLS card through school registration.
Kindergarten field trips to HCLS are part of the HCPSS' curriculum.
HCLS instructors teach A+ Curriculum classes at HCLS branches, and in the schools.
HCPSS and HCLS collaborate on curriculum and signature events.
HCLS Certifications
Certified Apple iOS Enterprise Developer; Google Certified Developer
What is HiTech?
Curriculum: Four Modules
Upcoming Classes
Focus Areas
Statistics
Press and Funding
Advisory Groups
A+ Partners in Education is licensed by Howard County Library System (MD) under a Creative Commons Attribution-NonCommercial-ShareAlike 3.0 Unported License.