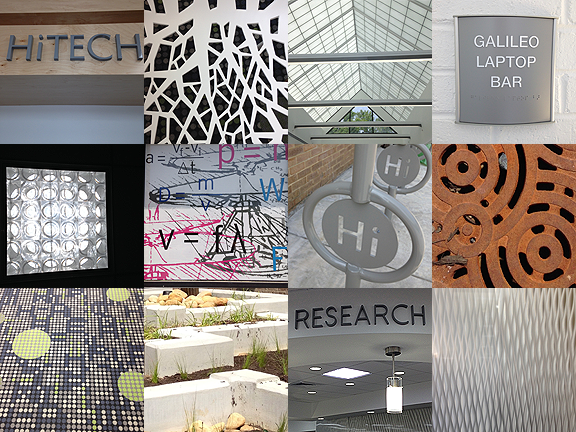 VISION
The renovated and greatly expanded HCLS Savage Branch & STEM Education Center further positions HCLS as a 21st century educational institution, delivering 21st century public education for all.
A launching point for the STEM career pipeline, the contemporary branch centers on science and technology, tripling classroom space for the delivery of the enhanced HCLS STEM curriculum for children and teens.
Nearly doubling the size of the venue, every inch of this cutting-edge epicenter of learning advances the caliber of the curriculum HCLS delivers under its three pillars: Self-Directed Education, Research Assistance & Instruction, and Instructive & Enlightening Experiences.
The HCLS Savage Branch & STEM Education Center introduces state-of-the-art equipment, and showcases an outdoor environmental instruction lab, complete with a biohabitat garden and grounds that demonstrate bioconservation, green technologies, and Maryland's water life-cycle.
MISSION
The renovated Savage Branch & STEM Education Center is designed to strengthen the three pillars of HCLS' educational mission.
Self-directed Education: ample space is allocated for books, materials and computers in the children's, teen and adult collection areas. Quiet and group study rooms will allow customers to focus on their work.
Research Assistance & Instruction: the new building includes a computer lab, study rooms, two children's classrooms, two outdoor classrooms, and two meeting rooms. Research and Customer Service desks are located to optimize sightlines and deliver exceptional customer service.
Instructive & Enlightening Experiences: the building is a teaching tool in its own right with elements built into the outdoor classroom that demonstrate bioconservation principles.


About the Renovation Project:
Architects: Grimm + Parker Architects
Building Contractor: Kane Construction, Inc.
Site Contractor: Biohabitats
Dates: Building closed July 6, 2013. Grand Re-Opening Tuesday, July 22, 2014.
PROJECT OVERVIEW
The HCLS Facilities Assessment and Master Plan: 2005-2030 outlines the need for 142,000 additional square feet of library system building space. The HCLS Savage Branch & STEM Education Center project addresses a portion of the Master Plan's requirements by expanding the branch's footprint to incorporate space previously occupied by the adjoining Senior Center and Health Department. Combined with the new outdoor classrooms, the additional space has nearly doubled the branch's now 24,000 sq. ft.

The branch features new and improved lighting, more than 50 public access computers, one meeting room, one conference room, three study rooms, two new children's classrooms, improved customer seating, reading nooks for all ages, a vending cafe with seating area, and a laptop counter overlooking the renovated courtyard.  Outside, the renovated Savage Branch features two outdoor classrooms with a casual, shaded seating area. The new courtyard includes wifi and a Storm Planter with educational elements that demonstrate bioconservation, green technologies, and Maryland's water lifecycle.  A stepping stone pathway connects the neighborhood to the entrance of the building from Knights Bridge Road, and a footbridge connects Gorman Road to the branch. Other exterior features include a modernized parking lot and sidewalk that demonstrate the latest advancements in ecological conservation and preservation.  Infrastructure is in place for the installation of car charging station in the near future.
THE STORM PLANTER
The Storm Planter on the plaza is more than just a cool place to sit. It is a water cleaning machine that captures rainwater from the building's roof and cleans it before it goes into the ground and on to the nearby Little Patuxent River. The plants in the storm water planter are wetland plants native to this region. They thrive in wet areas and use pollutants like nitrogen and phosphorus as food to grow. When rainwater travels through the different levels of the planter, the plants filter out the pollutants. The design and construction of the Storm Planter is an on-site example of STEM (science, technology, engineering and mathematics) principles at work. It is also an ecologically-sound educational tool that demonstrates a more natural and sustainable way to manage storm water runoff and the pollutants it carries into local waterways.
THE STEM EDUCATION CENTER
The HCLS Savage Branch includes dedicated space for HCLS' HiTech initiative.  Launched in January 2012, the HiTech STEM education initiative teaches teens cutting-edge science, technology, engineering, and math(STEM) through project-based classes. These educational experiences set in an informal environment serve as a launching point for students into the STEM career pipeline. A professional grade sound booth and computers with high computing capabilities and professional grade software are now available to students in these classes. Outdoors, the biohabitat garden teaches youth about emerging conservation methods and Maryland's strong biohabitat opportunities.

HiTech incorporates an innovative methodology that blends instruction with experiential learning and peer to peer communications to produce the next generation of brilliant scientists, mathematicians, and engineers needed in the community and nationwide.  The initiative capitalizes on Howard County's advantage as home to major STEM-oriented employers and higher education institutions including Johns Hopkins Applied Physics Laboratory, Mindgrub Technologies, Northrop Grumman, University of Maryland's A. James Clark School of Engineering, Maryland State Department of Education, Howard County Public School System, Howard Community College, and University of Maryland Baltimore County's Joint Center for Earth Systems Technology. Employees from many of these employers provide leadership and guidance as members of the HiTech Board of Advisors.
CLASSROOMS SALUTE STEM PIONEERS
Classrooms, labs, and study rooms at the HCLS Savage Branch and STEM Education Center are named to honor some of the best and brightest figures in the fields of science, technology, engineering and math. The stories of these innovative individuals and daring trailblazers serve as inspiration to students who aspire to enter a STEM-based career.  Click here to learn more.